Episode 69
Customer-Centric Solutions: Shifting Focus from Products to Problem Solving
On this episode of Mind the Innovation, host Sannah Vinding welcomes special guest Lori Bruno, President of Luscombe Engineering of San Francisco.
Lori shares her expertise in supplier management and driving growth, highlighting the importance of solving problems for customers and fostering strong relationships in the electronics manufacturing industry.
This episode is packed with valuable insights and inspiring examples that will encourage listeners to try new approaches and unlock their leadership potential in the electronics manufacturing industry.

By actively listening to customer concerns and addressing their pain points, companies can provide value and build stronger relationships. 

Adapting to remote work has also emphasized the importance of having engineers' cell phone numbers for effective communication. Stepping out of the comfort zone is crucial for personal and professional growth.
"What I learned early on, is we're not going to sell you anything. We're going to solve the problem because you know what? Everybody out there selling something."
"Leadership is not just about managing a team, but about fostering meaningful relationships and driving growth in the electronics manufacturing industry."
Show Notes:
In this episode of Mind the Innovation Leadership Podcast, we explore the dynamic electronics manufacturing industry and its constant changes. Our discussion highlights the importance of effective communication, relationship-building, and problem-solving for success and innovation. With insights from Lori Bruno, we uncover valuable lessons to unlock our leadership potential in this rapidly evolving industry.
Main observations:
Customer-centric problem-solving:Discover the significance of understanding and addressing customers' problems rather than solely focusing on product sales. By actively listening to engineers and identifying their pain points, manufacturers and representatives can provide tailored solutions that add value and foster long-term relationships.
Embracing innovation and adapting to change:Learn from Lori Bruno's experience as she transitions to a different role within her company. Understand the importance of stepping out of comfort zones, embracing new opportunities, and continuously evolving to stay relevant in the electronics manufacturing industry.
Power of effective communication and marketing strategies:Explore the challenges faced by manufacturers and representatives in reaching engineers and staying connected, especially amidst the COVID-19 pandemic. Discover the importance of utilizing various communication channels like LinkedIn and webinars, and experimenting with marketing strategies such as Drip campaigns. Constant evaluation and revamping of marketing approaches are crucial to provide value without overwhelming engineers with excessive messages.
Join us on this episode of Mind the Innovation Leadership Podcast as we dive deep into these topics and more.
Don't forget to subscribe, like, and share our content. Stay connected with us on LinkedIn, YouTube, and Instagram to unlock your leadership potential in the electronics manufacturing industry.
"I got out of my comfort zone and it was the best thing I ever did. So push yourself. Don't stay in your comfort zone and have energy and be interesting and be interested."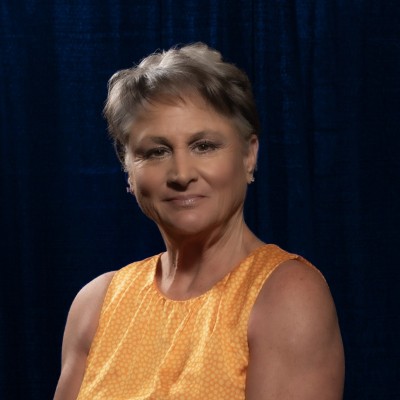 Lori Bruno
President, Luscombe Engineering of San Francisco
Lori Bruno is the President of Luscombe Engineering of San Francisco. With a proven track record in fostering strong relationships and driving growth, Lori has played a vital role in the success and expansion of Luscombe Engineering in Northern California and Nevada.
Lori specializes in supplier management and is known for her expertise in the electronics manufacturing industry. With an exceptional ability to understand and meet the needs of customers, Lori is passionate about solving problems and providing value to clients. Her focus on customer-centric solutions rather than just selling products sets her apart as a leader in the field.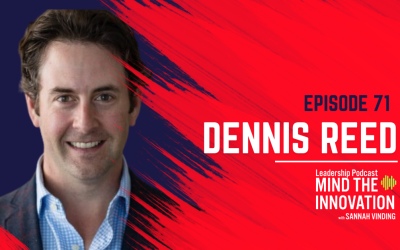 Episode 71 Navigating Complexity: Exploring Trends in Electronics Manufacturing through Analytic DataIn this episode of the Mind Innovation Leadership podcast, host Sannah Vinding interviews Dennis Reed, a senior research analyst at Edgewater Research. They discuss...
The episode concludes with valuable insights into unlocking the potential of intrapreneurs and fostering a culture of innovation and creativity. Listeners gain essential knowledge for building a successful business, regardless of size, by embracing the entrepreneurial mindset and encouraging intrapreneurship to drive company growth and success.
New Episodes
Bi-Weekly Tuesday