Episode 12
Don't be afraid to adapt and adjust your methods of learning.
How can decision making and problems solving skills be improved? What is sense-making teaching/learning and can it helps us to solve problems better? Learn how to help your people work together more effectively by changing your way of teaching.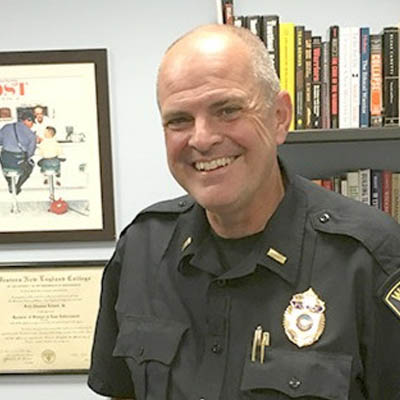 Fred Leland
Director and Principal Trainer for Law Enforcement & Security Consulting (LESC)
Fred is a retired Lieutenant and
he is a graduate of the FBI National Academy Class 216, where he specialized in terrorism related topics, leadership, and management.
I think when we learn to develop and teach people how to think right and how to do it,  instead of telling them what to think and what to do – this is a big step in the right direction.
Listen to Fred Leland talk about the difference in teaching stimulus responses vs sense-making. He shares his journey on how he ended up reshaping his methods of teaching –  instead of teaching how to think and do,  he now teaches how to actually think and how to solve the problems. The goal is to get individuals to make better decisions and handle dynamic problems better.
Episode 29 Your strength as a leader comes from yourself. Leadership is about helping people to realize their potential. If you want to lead, you must learn to listen. People often think that leaders are born, not made. But leadership is learned. Leaders are learners....
Episode 28 How to overcome failure & setbacks. Setbacks in life are inevitable. You can choose to view them as positive lessons instead. We should learn from our mistakes, but we shouldn't dwell on them. Minor setbacks can help us grow stronger and get closer to...
New Episodes
Bi-Weekly Tuesday