Episode 33
Keep Investing In Leadership Skills And Become A Better Leader.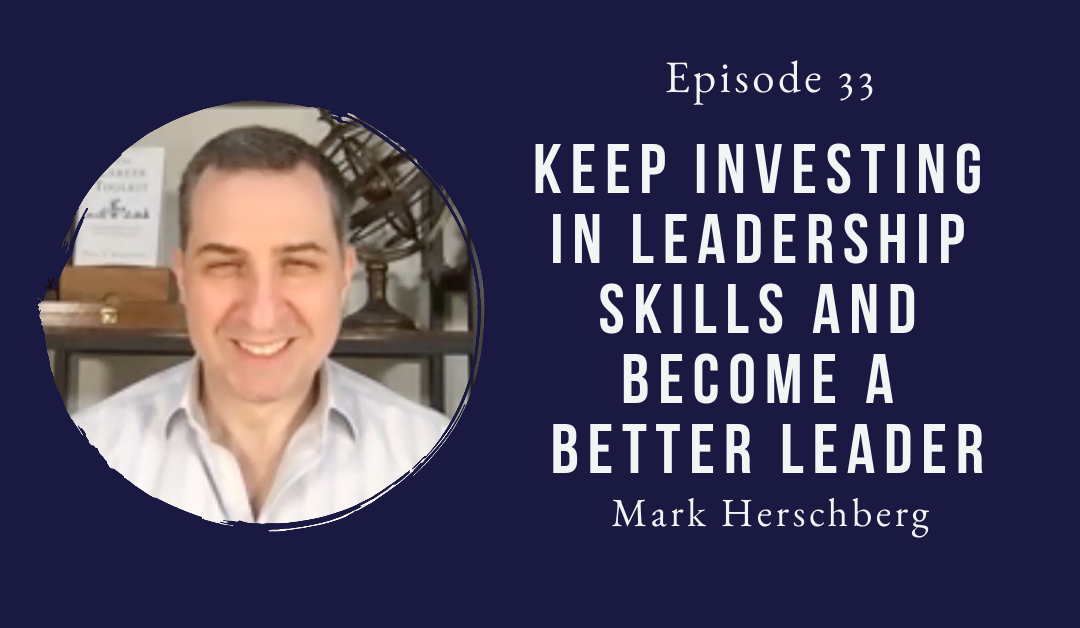 In today's world, organizations need to be proactive about leadership development. Leaders must develop their skills and abilities to meet the challenges of the future. Only two out of five businesses think they are developing leaders who benefit the company.
Leaders who adapt well are those who are quick to learn new things. Adaptation is a key part of leadership because you need to know when to change your approach based on what happens around you. You also need to be flexible enough to understand that people may behave differently depending on the situation or environment. Leadership development is an important part of change management.
The best thing you can do to improve your career is to keep learning and growing. Peer learning groups are an effective way for people to learn from each other. They help people develop their own ideas and opinions about things they care about.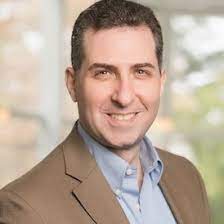 Mark Herschberg
MIT Instructor, Fractional CTO, and the author of the book, The Career Toolkit.
Mark is the author of The Career Toolkit, Essential Skills for Success That No One Taught You. From tracking criminals and terrorists on the dark web to creating marketplaces and new authentication systems, Mark has spent his career launching and developing new ventures at startups and Fortune 500s and in academia. He helped to start the Undergraduate Practice Opportunities Program, dubbed MIT's "career success accelerator," where he teaches annually. At MIT, he received a B.S. in physics, a B.S. in electrical engineering & computer science, and a M.Eng. in electrical engineering & computer science, focusing on cryptography
Learning to negotiate not only gets you more money in the deals, but helps you come with better solutions internally
Mark talks about leadership and that the essence of leadership is that you need to have followers. He talks about how important it is to keep investing in your technical skills, getting better at these skills will lead to a better long-term impact, more success, more money, often more happiness.   

A good manager leads by example. A good leader manages by setting goals and then making sure everyone else follows through on those goals.

Investing in your technical skills will help you stay relevant in today's job market. It also helps you stand out from others who are not invested in their technical skills. Negotiating skills are important for any business person or professional who needs to work with people. It also helps people learn how to behave when dealing with others, which is why it's so important.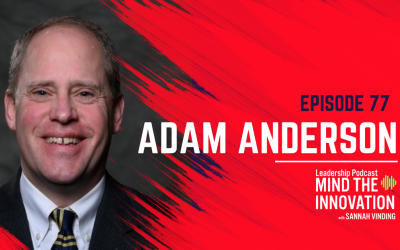 Join host Sannah Vinding as she explores the insights of Adam Anderson on building strong teams, the power of verbal communication, customer engagement, and the value proposition in this enlightening episode of the "Mind the Innovation Leadership Podcast."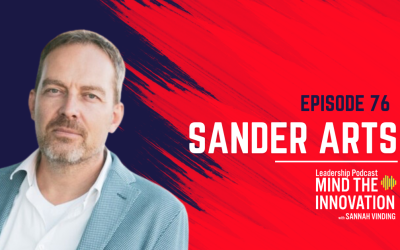 In this episode, Sannah welcomes the brilliant and accomplished Sander Arts to the show. With an impressive background in global management, digital transformation, closed loop marketing, and strategic partnerships, Sander brings a wealth of knowledge and expertise to the table. Together, they explore the fascinating realm of marketing in the tech industry, dissecting its successes, failures, and untapped potentials.
New Episodes
Bi-Weekly Tuesday