Episode 14
How a Lean-Agile Mindset and Practices can Improve your Product Development Outcome
How can you radically reduce idea-to-market cycle times? How do you build sustainable, profitable growth for the business through better product development and the elimination of waste? Learn more about lean/agile methodology and why lean product development is not about cost reduction
Sudhanshu Srivastava
President MN Chapter PDMA | Business Owner | Agile / Lean Product Development Coach, Helping Businesses Drive Profitable Growth
Steve Stucky has more than +30 years of product development experience within the industrial manufacturing and medical device industry. He is known for improving product development performance, driving organic growth, and building highly effective teams. He is an Agile/Lean Product Development Coach and also the president of the Minneapolis Chapter PDMA.
There's a lot of waste in most business's product development practices, and it's about focusing on how to make sure that teams can deliver what's important for the business in a shorter cycle time than they were able to do today.
Listen to Steve Stucky talk about Lean-Agile methodology and how he employs a multi-layer approach to improve product development focusing on changes needed at the Process, Practice, and Pipeline layers. He shares his holistic approach on how the Lean-Agile methodology incorporates elements of both continuous delivery and continuous improvement, optimized across the entire value stream.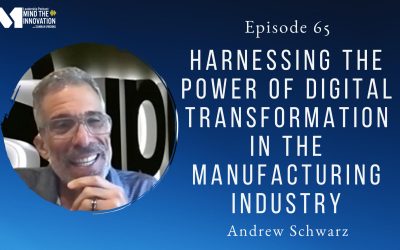 In this enlightening episode, we had the privilege of sitting down with Andrew Schwarz, the Regional Sales Manager at SupplyFrame. Andrew shared invaluable insights on how SupplyFrame is leading the charge in driving digital transformation within the manufacturing industry.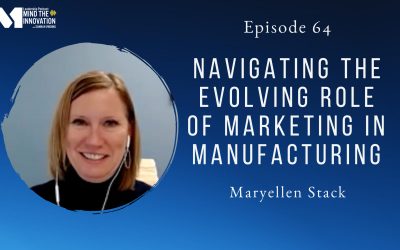 In this episode of Mind The Innovation, host Sannah Vinding interviews Maryellen Stack, Director of Marketing Communications for Saga Electronics, to discuss the evolving role of marketing in the manufacturing industry
New Episodes
Bi-Weekly Tuesday