Lean Roundtable
"Lean" Fu Panda
Yesterday is history, Tomorrow is a mystery, Today is a gift, that's why it's called a present.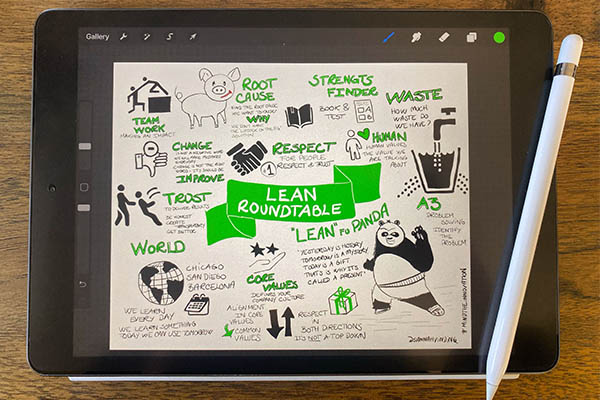 Change Agents Skills For The Next EraBehaviours - they are actions. We can literally see people doing.  Understand your personal values, things that you believe are important. RETHINK - are my values relevant?Related Posts
read more
Lean Roundtable Software is here to assist the processSoftware is here to assist the process. Software is not a solutionRelated PostsSoftware is here to assist the process  Not the solution. Software should be able to support all stages of product development...
read more
Root Cause Analysis
Root Cause Analysis is an iterative problem solving technique used to identify causes of problems within organizations. RCA involves systematically identifying potential sources of issues and eliminating each until the issue disappears. Root cause analysis is commonly performed during quality audits and project management meetings.
In Lean Product Development, the concept of "Root Causes" is applied at different levels of the organization. At the lowest level, there's the "Cause Why". This is usually done through brainstorming sessions that involve everyone involved in the project. These sessions help uncover hidden assumptions about the customer, market, technology, competition, etc., which lead to decisions being made