Modern Marketing for Manufacturing Podcast
Why Manufacturing Reps Need To Be Prepared With Digital Tools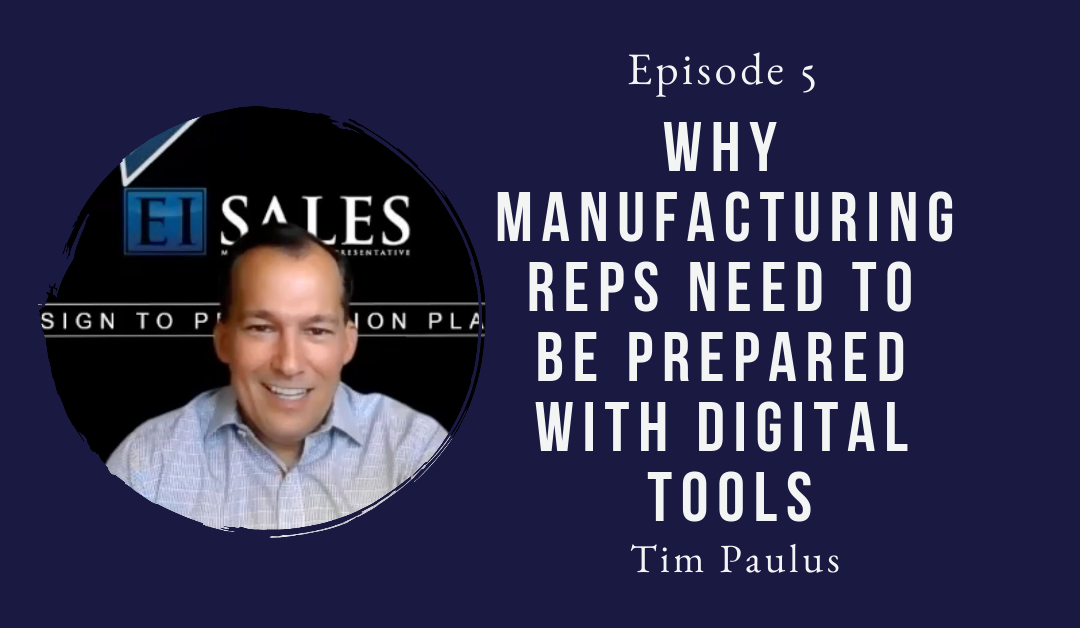 As manufacturing representatives, you need to be prepared with all the tools needed to succeed. You need to be able to communicate effectively with your customers and prospects, and you need to be able to manage your time efficiently.
In today's fast-paced environment, there is never enough time to accomplish everything. That's why it's important to prioritize what needs to be done and delegate tasks accordingly. As a manufacturer representative, you need to be ready to take on any task that comes your way. Whether it's answering customer service inquiries, responding to emails, or managing inventory, you need to be equipped with the right tools to help you complete each job quickly and accurately.
I invited Tim Paulus and asked him to share some insights into his business and how manufacturing reps need to be prepared with digital tools.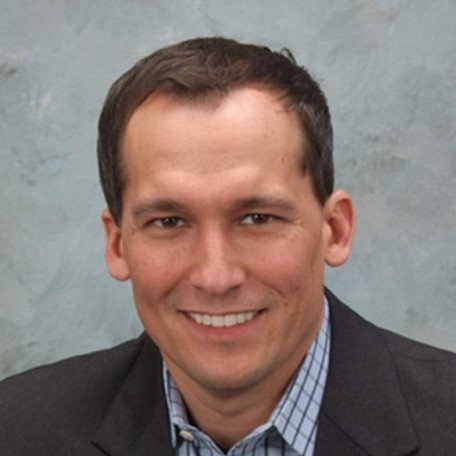 Tim Paulus
President of EI Sales
Experienced business leader with a demonstrated history of guiding teams in the technology and services industry. Skilled in Negotiation, Production Services, Engineering Services, Operational Excellence, Finance, Team Leadership, Forward & Reverse Logistics, and Business Development
Challenges that manufacturers rep's are facing
Representatives in the electronics industry face many challenges. One of these challenges is that they are constantly trying to keep up with the latest trends in the industry. However, they also need to understand how to effectively communicate with customers. The best way to do both of these things is by embracing technology. By integrating technology into their businesses, representatives can easily access information about customers' preferences and trends, and they can also interact with customers in ways that weren't possible before.
Leading manufacturers actively support reps in adapting to changing markets. They provide training, coaching, and tools to help reps improve their skills and knowledge. In turn, leading manufacturers benefit from increased efficiency and effectiveness in sales execution.

A manufacturing rep must be able to communicate clearly with both internal and external parties.

Technology has become an essential part of business today. It's no longer optional. It's mandatory. Manufacturing reps need to be prepared with digital tools to succeed.
Manufacturer representatives must embrace technology
Manufacturer representatives must embrace technology as fast as our manufacturers are embracing it. Manufacturers are now realizing that technology is becoming an integral part of their businesses. They realize that they cannot afford to ignore technology any longer. They understand that technology is a critical component of their success. To remain competitive, they must adapt quickly to changing technologies and incorporate these changes into their business processes.
Another important factor is sales visits they have always been a part of the sales process, but now they're becoming much more efficient thanks to technology. Zoom meetings, video conferencing software, and webinars have made it possible for salespeople to meet face-to-face without having to travel. These tools have also allowed salespeople to collaborate on deals and close deals faster, and stay connected with their customers and distribution channel.
The reps are the face of the principals, and they represent the manufacturing brand. They're responsible for communicating with customers and prospects, educating them about your product, and selling it to them.
Successful rep firms continuously grow and coordinate that growth with manufacturers. By coordinating their efforts, manufacturers and reps can achieve greater efficiencies and effectiveness in sales execution, ultimately improving overall profitability.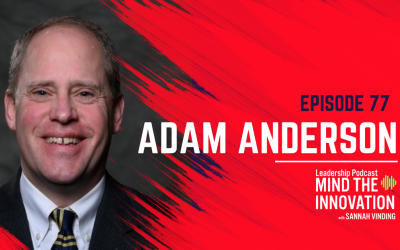 Join host Sannah Vinding as she explores the insights of Adam Anderson on building strong teams, the power of verbal communication, customer engagement, and the value proposition in this enlightening episode of the "Mind the Innovation Leadership Podcast."
New Episodes
Bi-Weekly Tuesday