Episode 45
Why Trust Between Leaders and Employees is Crucial for Innovation and Growth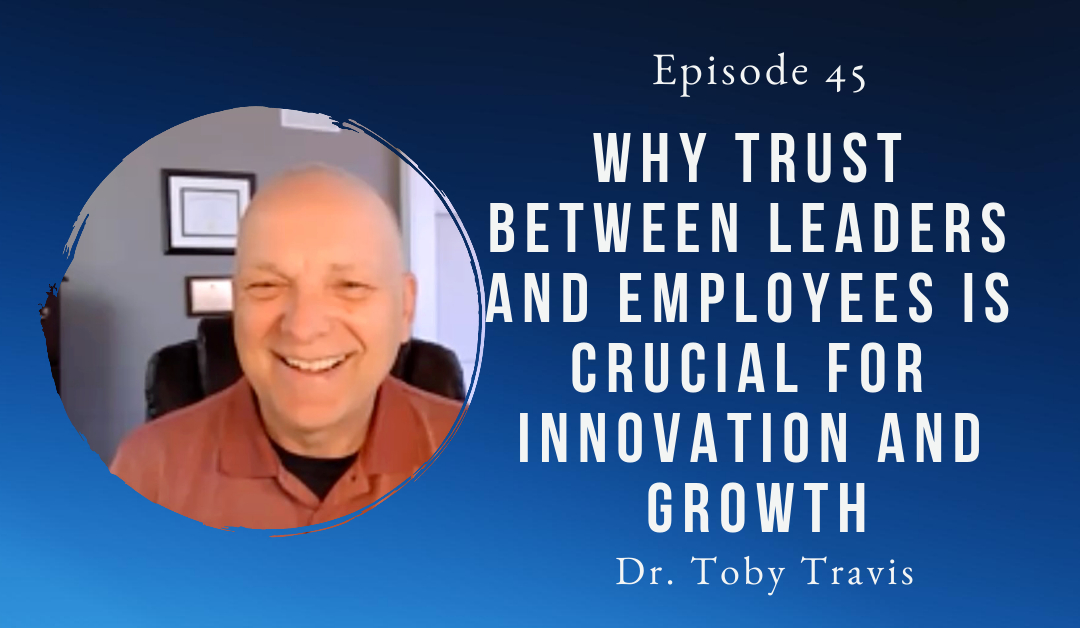 Trust is essential to any relationship. It's also critical to employee engagement and productivity. In fact, research shows that companies with high levels of trust among their leaders and employees outperform their peers by 20%.
But how do you build trust within your organization? And how does trust impact innovation and growth?

In a trusted environment you are empowered and it's okay to fail.

Leaders who are transparent and open to their staff often get better results than leaders who aren't. If you don't trust your workers to do the job, then you've hired the wrong people.
Toby talks about how the most effective companies are those that foster a culture of trust among employees. He also talks
about how trust is built through communication and collaborative efforts and
is essential for any organization. He talks about the importance of 'stay interviews" and the ability to be in touch with the undercurrents of the organization.
If you can't trust your worker to do the work, you've hired the wrong person.
Trust is one of those things we don't think about much, but it's actually really important. In fact, research suggests that trust leads to better communication, collaboration, and innovation. And when employees trust each other, their work becomes more effective and efficient.
When leaders and their teams work together to build trust, they increase innovation and growth. Trust is built through open communication, honesty, transparency, and mutual respect. When leaders show their team members that they value their opinions and ideas, they encourage their team members to share theirs. This leads to better decision-making and increased productivity. And when leaders demonstrate that they care about their team members' well-being, they create a culture where everyone feels valued and appreciated. Leaders who build trust among themselves and with their team members will reap the rewards of higher levels of innovation and growth.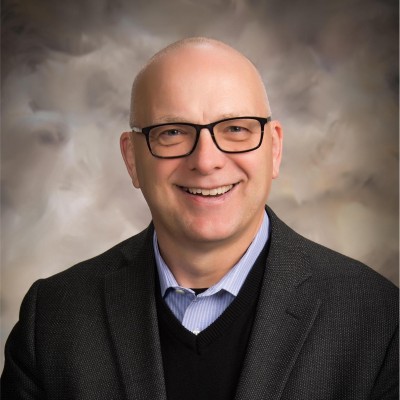 Dr. Toby Travis
Founder of TrustED® Executive Consultant with the Global School Consulting Group
Head of School for The Village Christian Academy.
Founder and developer of TrustED, a research and evidence-based framework for school improvement focused on developing trusted school leaders.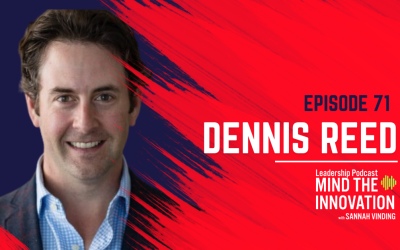 Episode 71 Navigating Complexity: Exploring Trends in Electronics Manufacturing through Analytic DataIn this episode of the Mind Innovation Leadership podcast, host Sannah Vinding interviews Dennis Reed, a senior research analyst at Edgewater Research. They discuss...
The episode concludes with valuable insights into unlocking the potential of intrapreneurs and fostering a culture of innovation and creativity. Listeners gain essential knowledge for building a successful business, regardless of size, by embracing the entrepreneurial mindset and encouraging intrapreneurship to drive company growth and success.
New Episodes
Bi-Weekly Tuesday