Episode 36
Why You Need To Be An Audacious Leader.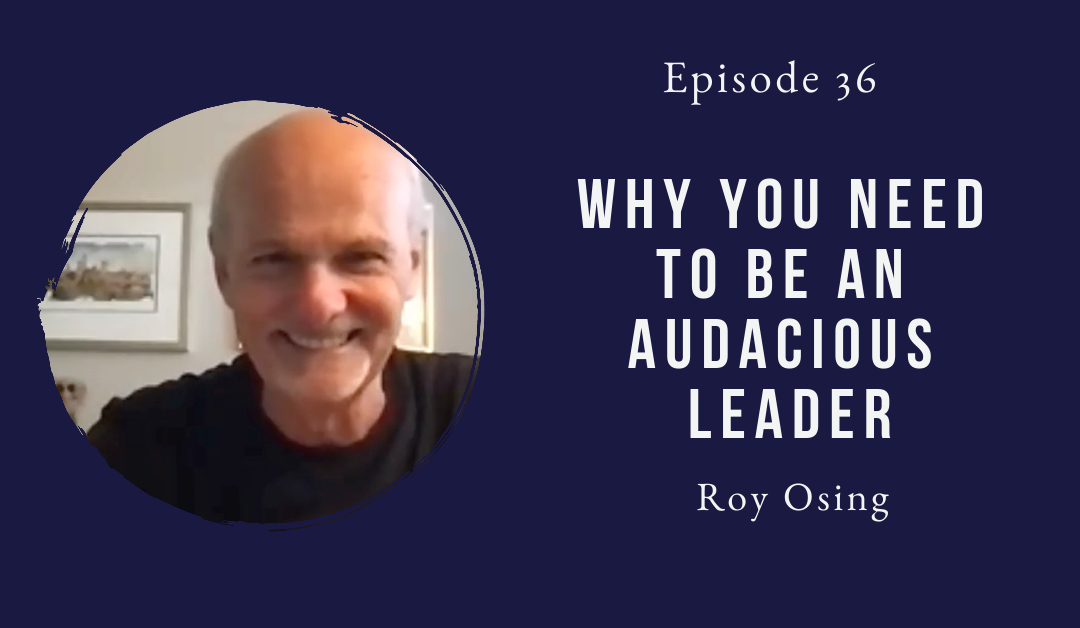 Audacious leaders are those who are willing to admit when they are wrong. They are also honest about what they do not know. This makes them vulnerable and shows others that they are human. They are brave enough to make mistakes and learn from them. Audacious leaders work alongside their people.
What's the difference between leadership and motivation?
Leadership is about getting people to work together toward a goal. Motivation is about getting people to want to work toward a goal. Connecting with someone emotionally is one way to motivate them. It helps you understand what they want and need from you. You can also use this information to help you decide how to best approach them.
In today's fast-paced world, where everyone seems to be working harder than ever before, there's a growing need for leaders who can inspire their teams to keep pushing forward.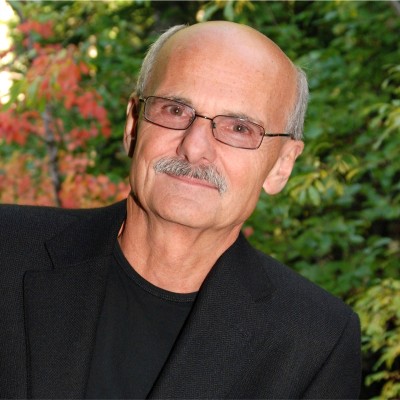 Roy Osing
former president, CMO and entrepreneur with over 40 years of successful and unmatched executive leadership experience in every aspect of business.
As President of a major data and internet company, his leadership and audacious 'unheard-of ways' took the company from its early stage to $1 Billion in annual sales.
He is a resolute blogger, keen content marketer, dedicated teacher, and mentor to young professionals. As an accomplished business advisor, he is the author of the no-nonsense book series 'BE DiFFERENT or be dead.'
He is devoted to inspiring leaders, entrepreneurs and organizations to stand apart from the average boring crowd and achieve their true potential
Motivating people was all about connecting with them emotionally.
Roy talks about
how audacious leaders work alongside their people. They let them know why they are doing what they're doing. They involve their people in problem-solving and opportunity making. He also talks about how audacious leaders are willing to get the best results through honest collaborations and compromises, and that they're open to new ideas and ways of doing business. They exercise humility to allow communal successes and network growth

The audacious journey is a tough one and also very rewarding.

How mistakes are one of the best drivers of innovation (you never get it right the first time). Making mistakes and recovering well is a key concept for building customer loyalty.
Audacious leaders inspire people by showing them what they're capable of accomplishing.Audacious leaders are often daring and fearless. Courageous leaders are always ready to take risks and stand up for what they believe in. They are willing to go out of their way to help people who need assistance. Leaders with courage are respected by other people because they are willing to do whatever it takes to get things done.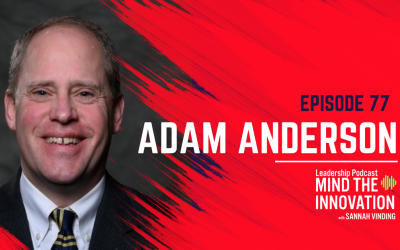 Join host Sannah Vinding as she explores the insights of Adam Anderson on building strong teams, the power of verbal communication, customer engagement, and the value proposition in this enlightening episode of the "Mind the Innovation Leadership Podcast."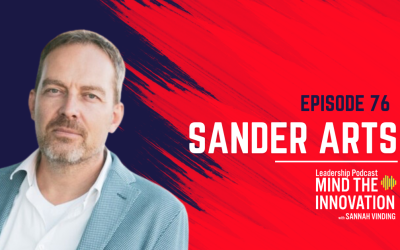 In this episode, Sannah welcomes the brilliant and accomplished Sander Arts to the show. With an impressive background in global management, digital transformation, closed loop marketing, and strategic partnerships, Sander brings a wealth of knowledge and expertise to the table. Together, they explore the fascinating realm of marketing in the tech industry, dissecting its successes, failures, and untapped potentials.
New Episodes
Bi-Weekly Tuesday