Episode 38
Winning Innovation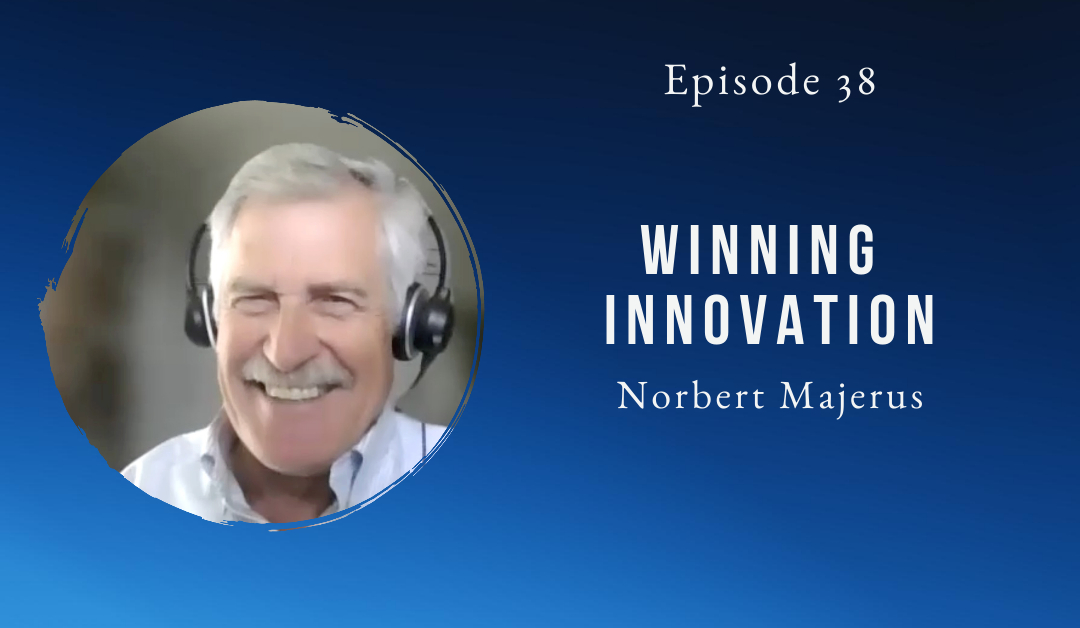 Innovations are critical for businesses. They help companies stay on top of new developments and allow them to implement new tactics in new and evolving markets and gain a greater market share. Innovation also helps create opportunities for higher productivity and a more productive workforce. A culture where all ideas are supported encourages employees to express ideas that may become catalysts for innovation.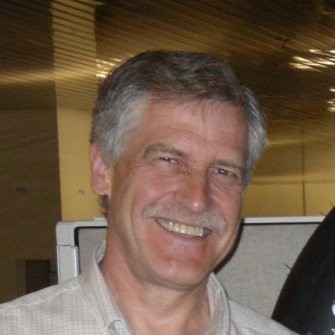 Norbert Majerus
Innovation Excellence Expert and Book Author
Retired from The Goodyear Tire & Rubber Co at the end of 2017 as Lean Champion Innovation.
Created my own company "norbert majerus consulting llc" to continue to share my experience in:
– Lean Product Development and Innovation
– Change Management
– Lean Project Management
– Managing people in a lean environment
When it came to working with people, I had to do a transformation from the bottom up.
Contact Norbert and learn more about: Winning Innovation: How Innovation Excellence Propels an Industry Icon Toward Sustained Prosperity – Click here
New Mind The Innovation Bonus Episode with Norbert Majerus about his new book: Winning Innovation.
An engaging business novel, Winning Innovation dives into the art and science of innovation.
In today's fast-paced business environment, leaders need to develop innovative ways to drive organizational success. This requires a shift in mindset – away from traditional management practices towards more agile and collaborative approaches. In Winning Innovation, Norbert Majerus takes you on an exciting and interesting R&D transformation journey, the business novel explores a lot of the ups and downs everyone experiences when working in research and development (R&D). It shows that for successful business transformation, organizations must focus on people, communication, and processes.
Innovation is the key driver of growth and prosperity. However, innovation is not easy to achieve. It requires a lot of effort and resources.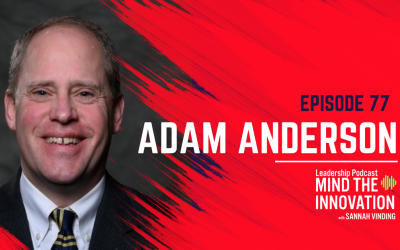 Join host Sannah Vinding as she explores the insights of Adam Anderson on building strong teams, the power of verbal communication, customer engagement, and the value proposition in this enlightening episode of the "Mind the Innovation Leadership Podcast."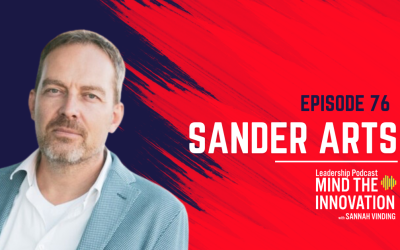 In this episode, Sannah welcomes the brilliant and accomplished Sander Arts to the show. With an impressive background in global management, digital transformation, closed loop marketing, and strategic partnerships, Sander brings a wealth of knowledge and expertise to the table. Together, they explore the fascinating realm of marketing in the tech industry, dissecting its successes, failures, and untapped potentials.
New Episodes
Bi-Weekly Tuesday