Podcast For Leaders Who Want to Be Exceptional Leaders
All Leadership Episodes
Listen today and kickstart your skill learning.
Listen Today!
Featured Episode
In this podcast, Robert Derringer (Director of Global Channel, Crouzet, North America) and Sannah Vinding explore the significance of deriving actionable insights from data analysis, stressing the importance of critical thinking and curiosity in the process.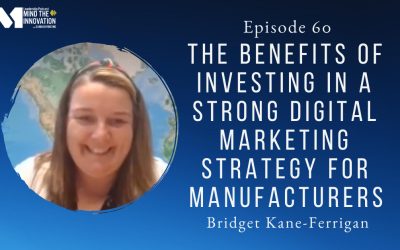 I invited Bridget Kane-Ferrigan, Marketing Manager at Fair Rite Products Corp, as a guest on the Mind The Innovation Leadership podcast. Bridget shares her insights on why manufacturers need to focus on their digital marketing strategy.
Stay Connected to Get The Latest Podcast Alerts